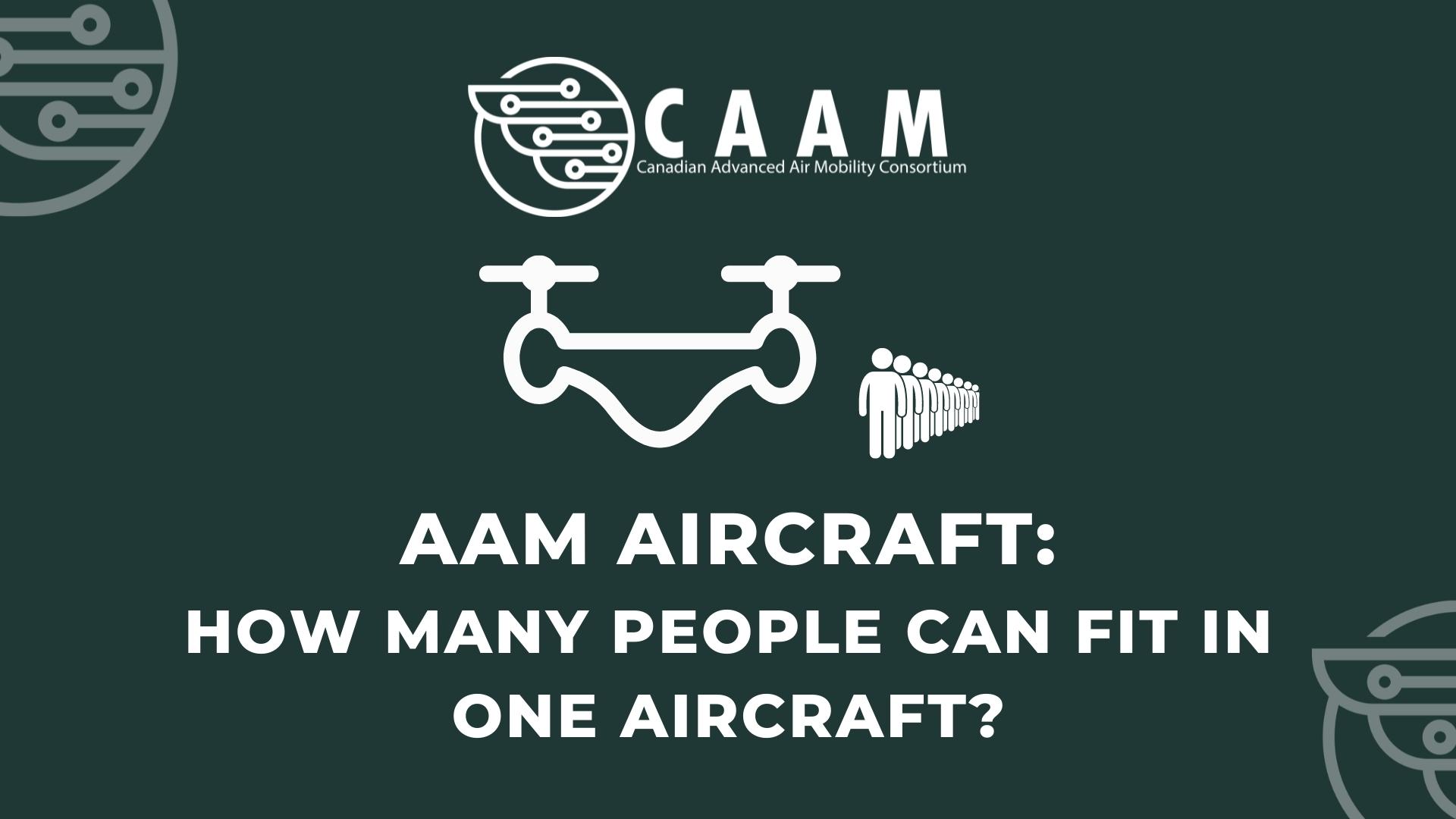 Advanced Air Mobility (AAM) aircraft come in all shapes and sizes; this also happens with traditional airplanes. But most people have an idea of how many passengers can fit on one plane, but when talking about AAM aircraft, that isn't true; after all, AAM is a novelty that's slowly starting to become a reality. Because of that, it's worth looking at some AAM aircraft models to get a better idea of what the (near) future will look like.
Wisk
Wisk's Cora is an all-electric Vertical Take-Off and Landing (VTOL) designed for two passengers. In the first test flights, Cora had one pilot and one passenger. As automation technology evolved, Wisk removed the pilot and "In 2017, we became the first company in the U.S. to successfully fly an autonomous, eVTOL aircraft designed for passenger use. Since then, we've remained committed to a self-flying first approach […]." The two-passenger Cora uses self-flying software and human oversight, making it a level four on the automation scale. Cora is an Urban Air Mobility (UAM) aircraft.
Eve
Brazilian company Embraer founded Eve in 2017; the companies spun out in 2020. Eve, the aircraft has the same name as the company, is a VTOL and has a passenger capacity of 4+pilot, it's 100% electric, has a human-centred design, and uses a fifth-generation fly-by-wire system*. Even though the aircraft will initially have a pilot, there already are systems in place for autonomous flight. There's no way to say at which level Eve is on the automation scale without further information on those systems. Eve is a UAM aircraft.
BETA Technologies
BETA Technologies' ALIA-250 is an all-electric Arctic-tern-inspired VTOL. The ALIA-250 is the passenger version with a passenger capacity of 5+pilot. ALIS-250c is the cargo version and has a cargo volume of 5.6 cubic metres. Both ALIAs-250 don't have uncrewed options, but if the subscale flight tests indicate something, this can be BETA Technologies' future. Both versions have air-cooled and environmentally sealed batteries to prolong the batteries' life, and "BETA Team Members achieve their [safety] goals by removing every unnecessary element." The ALIAs-250 are a Regional Air Mobility (RAM) aircraft.
Harbour Air
Harbour Air's eBeaver (nickname for de Havilland Canada DHC-2 Beaver) is a retrofitted Short Take-Off and Landing (STOL) aircraft. Initially propelled by fossil fuels, Harbour Air, in partnership with magniX and H55, is retrofitting its entire fleet and aims to be the world's first certified all-electric commercial airline. The eBeaver has a passenger capacity of 6+pilot and co-pilot, and like most modern-day airplanes, it's between levels three and four on the automation scale. But unlike the three previous aircraft in this article, there are no plans to make the eBeavers fully autonomous. The eBeaver is a RAM aircraft.
Electra
Electra, as with Eve, the company and the aircraft share the same name, is a hybrid-electric STOL. Or, as the company defines, "[an] ultra-short take-off and landing." The aircraft has a passenger capacity of 7+pilot, and the company describes Electra as "ultra-short" because it can take-off and land in roughly 30 meters thanks to a combination of blown lift and distributed electric propulsion. According to the company, Electra uses a similar amount of space on the ground but requires less power to take off than VTOLs. Electra is both a UAM and RAM aircraft.
Airbus
Airbus ZEROe initiative has three Conventional Take-off and Landing (CTOL) concepts. The Turboprop has a passenger capacity of <100+pilot and co-pilot, while the Blended-Wing Body and the Turbofan's passenger capacity is <200+pilot and co-pilot. Hydrogen will propel the three aircraft. Airbus aims to have the hydrogen-propelled aircraft commercially flying in 2035; the company signed an agreement with CFM International and announced the demonstrator programme. The aircraft will probably be between levels three and four on the automation scale, and they'll be intercontinental airplanes.
Summarizing
AAM aircraft comes in all shapes and sizes; some are for two passengers, while others are for 200. Some will be remotely piloted or entirely autonomous, while others will have pilot, co-pilot, and crew. But regardless of numbers and automation, AAM is coming, and it'll revolutionize how society transports people, goods, and services.
By Giovani Izidorio Cesconetto
*"Fly-by-wire (FBW) systems are semi-automatic, computer-regulated aircraft flight control systems that replace mechanical flight controls with an electronic interface." What are fly-by-wire systems? BAE Systems | United States. (n.d.). Retrieved March 16, 2022, from https://www.baesystems.com/en-us/definition/what-are-fly-by-wire-systems