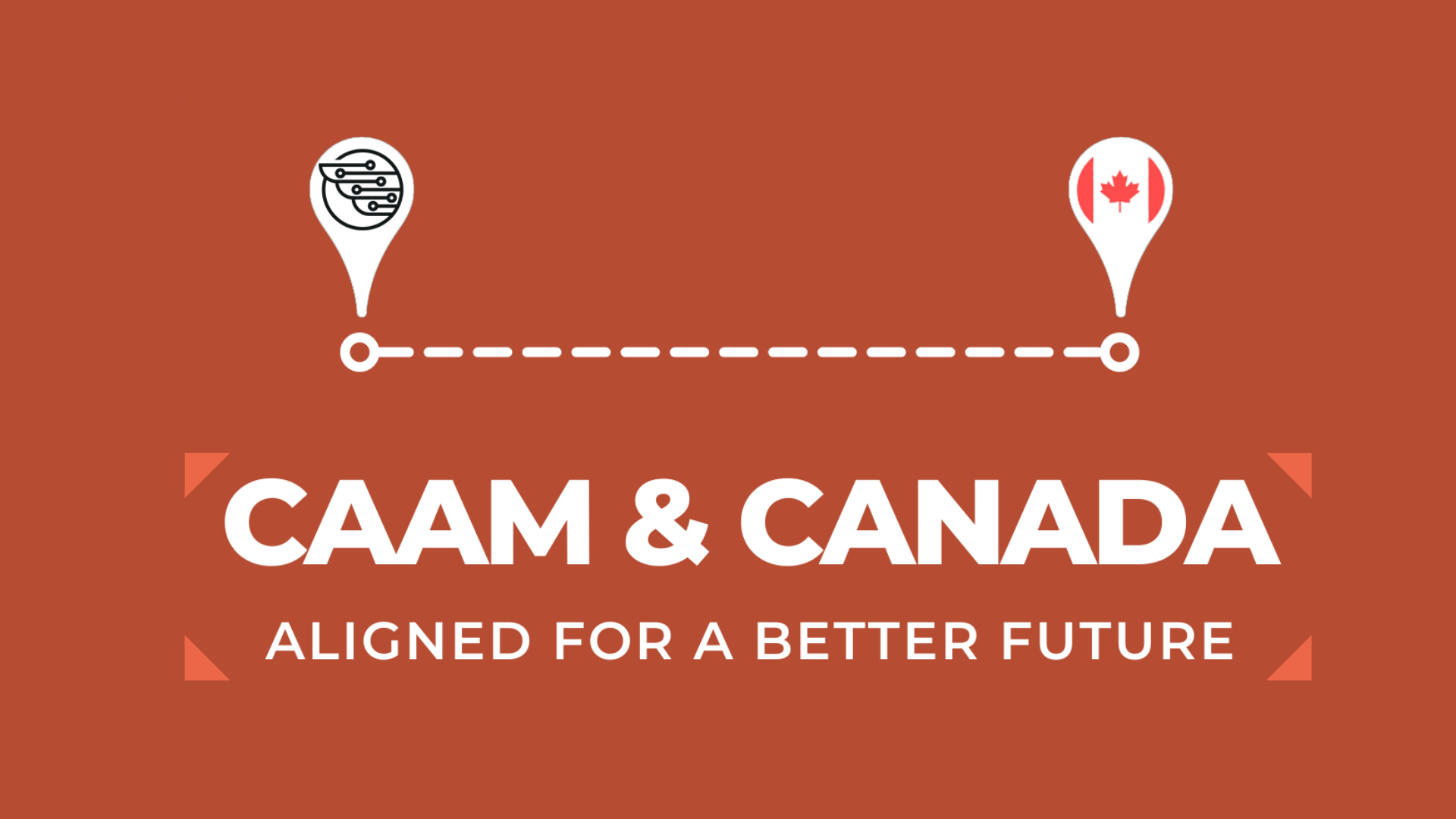 The International Energy Agency (IEA) is an autonomous intergovernmental organization with its core mission to be "the heart of global dialogue on energy, providing authoritative analysis, data, policy recommendations, and real-world solutions to help countries provide secure and sustainable energy for all."
IEA regularly conducts in-depth peer reviews of the energy policies of its member countries; the last review regarding Canada was in 2015. But recently, the IEA released a new report, Canada 2022: Energy Policy Review, that is full of good news and demonstrates how the Canadian Advanced Air Mobility Consortium (CAAM) is aligned both with the actions taken by the Government of Canada and with what is considered "best practices" by the international community.
As Dr. Fatih Birol, Executive Director, IEA, summarized in his foreword in the report,
In particular, I was impressed by the leadership shown by Canada at COP26. This came through in its more ambitious targets for cutting carbon emissions and its participation in the Global Methane Pledge, underlined by Canada's commendable commitment to reduce methane emissions from oil and gas operations by 75% by 2030, as recommended in recent IEA analysis. Notably, Canada has promoted a people-centred approach to its clean energy transition, including initiatives to promote gender equity in clean energy sectors, programmes to increase access to clean energy in northern, remote and Indigenous communities, and actions to enable just transitions for fossil fuel workers.
Canada's leadership and people-centred approach that impressed Dr. Birol is CAAM's values as well. CAAM leads the conversation on Advanced Air Mobility (AAM) in Canada through sustainable, diverse, equitable, and inclusive dialogues.
CAAM and Canada: on the path for a better tomorrow, today
When talking about AAM, the main problem is making people understand that even though ten years may seem a long time, it isn't. The same happens when dealing with actions regarding Climate Change and the net-zero emissions goal by 2050. If ten years seem like a distant future, what about 30 years? But if no one takes action today, there won't be an AAM future nor net-zero emission operations tomorrow. CAAM and Canada understand that, and that's why both are planting seeds today to harvest throughout our long-term future of work ahead.
The Honourable Jonathan Wilkinson, Canada's Minister of Natural Resources, highlights what Canada is doing to reach the net-zero emission goal by 2050,
We have committed more than $100 billion toward climate action and clean growth since 2015, including major investments in clean power, energy efficiency, industrial decarbonization, clean technology and transportation. We also have a world-leading price on pollution and action plans for promising technologies like hydrogen and small modular reactors.
And he continues,
Our Government recently committed to new measures to accelerate the clean energy transition, including requiring the oil and gas sector to be net-zero by 2050 and setting interim five-year targets; requiring oil and gas companies to reduce methane emissions by at least 75 percent below 2012 levels by 2030; creating a 100-percent net-zero electricity system by 2035; providing support for domestic procurement of clean Canadian technology.
But more than taking action today, what unifies CAAM and Canada is understanding that our conventional path of technological innovation is insufficient for the diverse, equitable, and inclusive demands of the future of aviation. CAAM acknowledges that the colonizer mentality cannot remain and that the voices of our rural, remote, and Indigenous communities must be present regarding the integration of our future air resources.
As the Canada 2022: Energy Policy Review states,
The Government of Canada recognizes the vital role Indigenous peoples play in the transition to a low-carbon economy, given their strong relationship to the land and unique position in the stewardship of natural resources. Empowered Indigenous-led clean energy solutions can accelerate the transition while advancing community resilience, autonomy, self-determination and reconciliation.
And the report goes on in its statements,
Gender equality is one of the key priorities for Canada, which is being advanced by implementing policies that empower women to become equal participants in all aspects of society. The Government has launched several initiatives to close the pay gap between men and women, ensure that women play an equal role in policy decisions, improve gender-based data collection, and increase job opportunities for women.
While the Government of Canada is taking the actions above to commit to a more sustainable, diverse, equitable, and inclusive future, CAAM is also taking actions to ensure that AAM embodies these values. Sustainability-wise, CAAM is steering the conversation to zero-emission aircraft—not limiting our operations solely to autonomous eVTOLs, but creating an inclusive AAM ecosystem ranging from Drones/RPAS, VTOLs, fixed-wings, and commercial aviation aircraft.
Regarding diversity, equity, and inclusion, CAAM hosts quarterly Uplift events empowering women, LGBTQ2+, and Indigenous Peoples, who lead the conversation to ensure that AAM doesn't repeat past mistakes of marginalizing that part of the society.
CAAM and Canada's values regarding sustainability, diversity, equity, and inclusion are clearly aligned, and that means not only that there'll be a future, but it'll be better, brighter, more sustainable, diverse, equitable, and inclusive.
If you want to know more about our Uplift events, you can click here. And to learn more about our values, you can click here.
By Giovani Izidorio Cesconetto