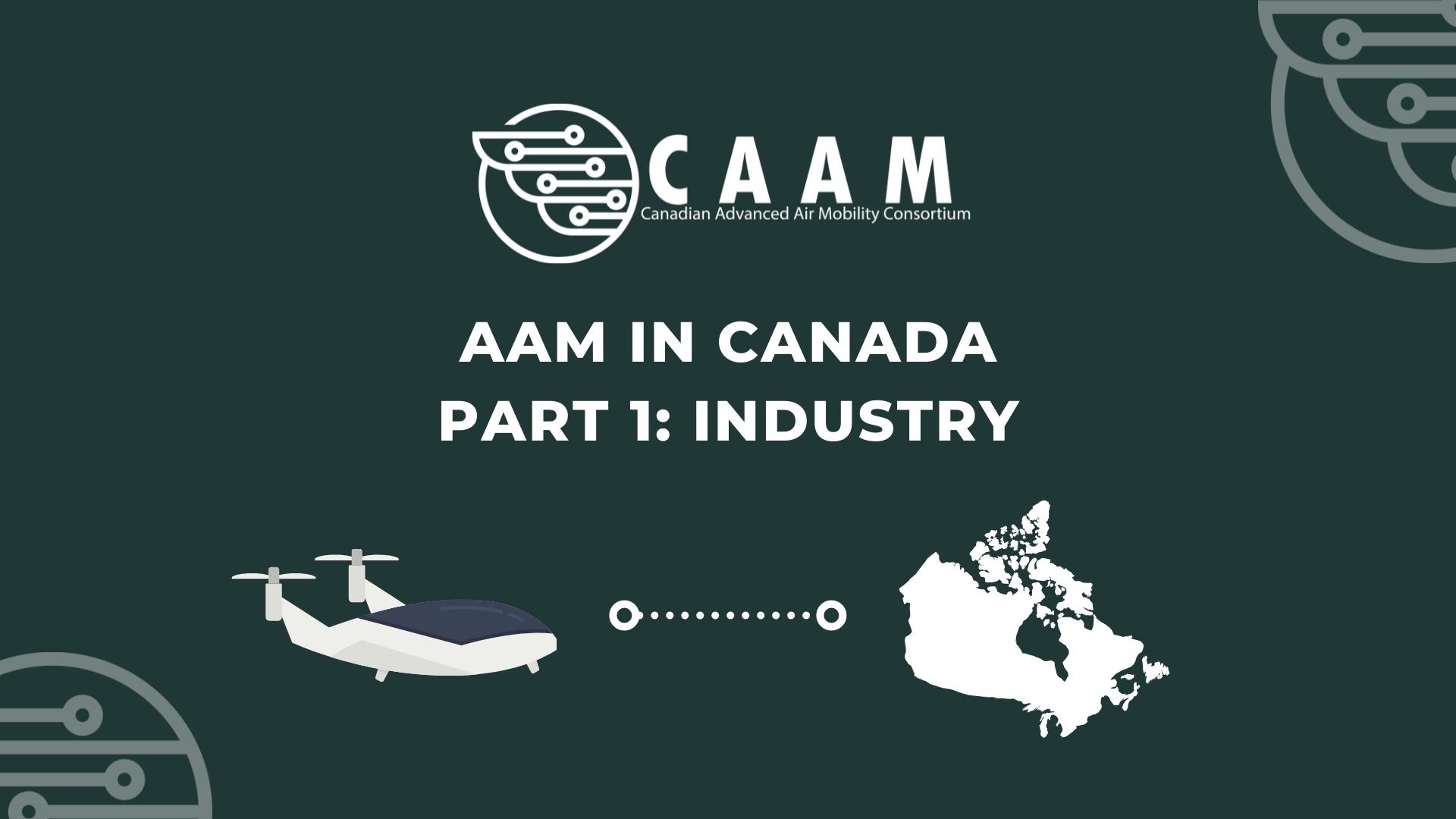 Advanced Air Mobility (AAM) is happening worldwide. It's easy to gather global information, but it's worth zooming in on Canada to see what is happening in the country. And that's what this three-part series will do. For the next three weeks, the Canadian Advanced Air Mobility Consortium (CAAM) will highlight two companies, two members of the academia, and two people that encapsulate and demonstrate the state of AAM in Canada.
So please fasten your seatbelts and return your tray table to its full upright and locked position; we're ready to take off.
AAM in Canada: Harbour Air
Founded in 1982 in B.C., Harbour Air Seaplanes is an award-winner all-seaplanes airline. 
Today, after 39 years in business and more than 40 aircraft, the Harbour Air Group consisting of Harbour Air Seaplanes, Whistler Air, and Saltspring Air, has become one of the largest all-seaplane airlines in the world. With an ongoing focus on safety, service, innovation and the environment, Harbour Air serves an average of 500,000 passengers per year and is now considered a vital transportation link along coastal British Columbia.
Harbour Air won 20+ awards, including but not limited to: Ostrom Climate's: Offsetter Carbon Neutral Partner (2007-20221), Nanaimo Business Awards: Tourism Operator (2020), Ecostar Awards: Climate Action (2019), Nanaimo Chamber of Commerce Business Achievement Award: Sustainable Tourism (2015), and YVR Green Excellence Award (2020). 
With so many awards in the environmental & sustainability area, it's not a surprise to know that Harbour Air is heavily investing in AAM to, in 2022, become the world's first certified all-electric commercial airline. In partnership with magniX—electric motor manufacturer for electric aircraft—and H55 —manufacturer of highly efficient certified battery packs—Harbour Air aims to revolutionize aviation way sooner than later.
CAAM is proud of having Harbour Air as one of its members, and it's an honour and a privilege to be so close and watch planes take off and land daily at their Vancouver Harbour hub.
Harbour Air is retrofitting aircraft to speed up the Regional Air Mobility (RAM) side of AAM.
AAM in Canada: Helijet International
Founded in 1986 in B.C., Helijet International is a helicopter airline that offers charter services and air medical transport.
Helijet has been a proud and active participant in British Columbia's growth for nearly three decades. In 1986, with a carefully conceived vision, a single helicopter, and a handful of enthusiastic employees, Helijet launched Canada's first scheduled helicopter service. From that single helicopter, flying eight times a day between downtown Vancouver and downtown Victoria, Helijet has grown into a dynamic company with operations in Richmond, Vancouver, Victoria, Nanaimo, Prince Rupert and Haida Gwaii. Helijet's fleet of medium and large helicopters is maintained, flown and administered by a dedicated crew of over 150 employees. Helijet is proud of its growth and accomplishments and looks forward to many more decades of service.
Danny Sitnam, Founder, President, and CEO, synthesized Helijet's commitment to AAM in an interview with eVTOL.com,
[…] pursuing first responder opportunities — police, air medical — and equally humanitarian efforts, such as moving critical supplies and personal protective equipment (PPE) to remote communities that don't have access by road or airstrip. Some of the applications we see being explored today by our good friends at InDro Robotics and Drone Delivery Canada are cutting the path, as far as I'm concerned; their efforts are affording eVTOL to come into play and take on longer-haul, higher-payload capacity into underserved communities. This is the first step of opportunity for eVTOL development as it matures and communities start accepting these vehicles above their communities […]
Helijet is a founding member of CAAM and is proud to collaborate on the future of Advanced Air Mobility in partnership with the organization, and the feeling is mutual. CAAM is scornful of sitting next to a forward-thinking company saving lives today while thinking about how to save even more lives in the future.
Helijet is working with a concept for a brand new VTOL.
These are some of the companies that are building and planning AAM in Canada in the short and long haul. If you are interested in getting to know a few more companies investing in AAM in Canada, click here.
By Giovani Izidorio Cesconetto