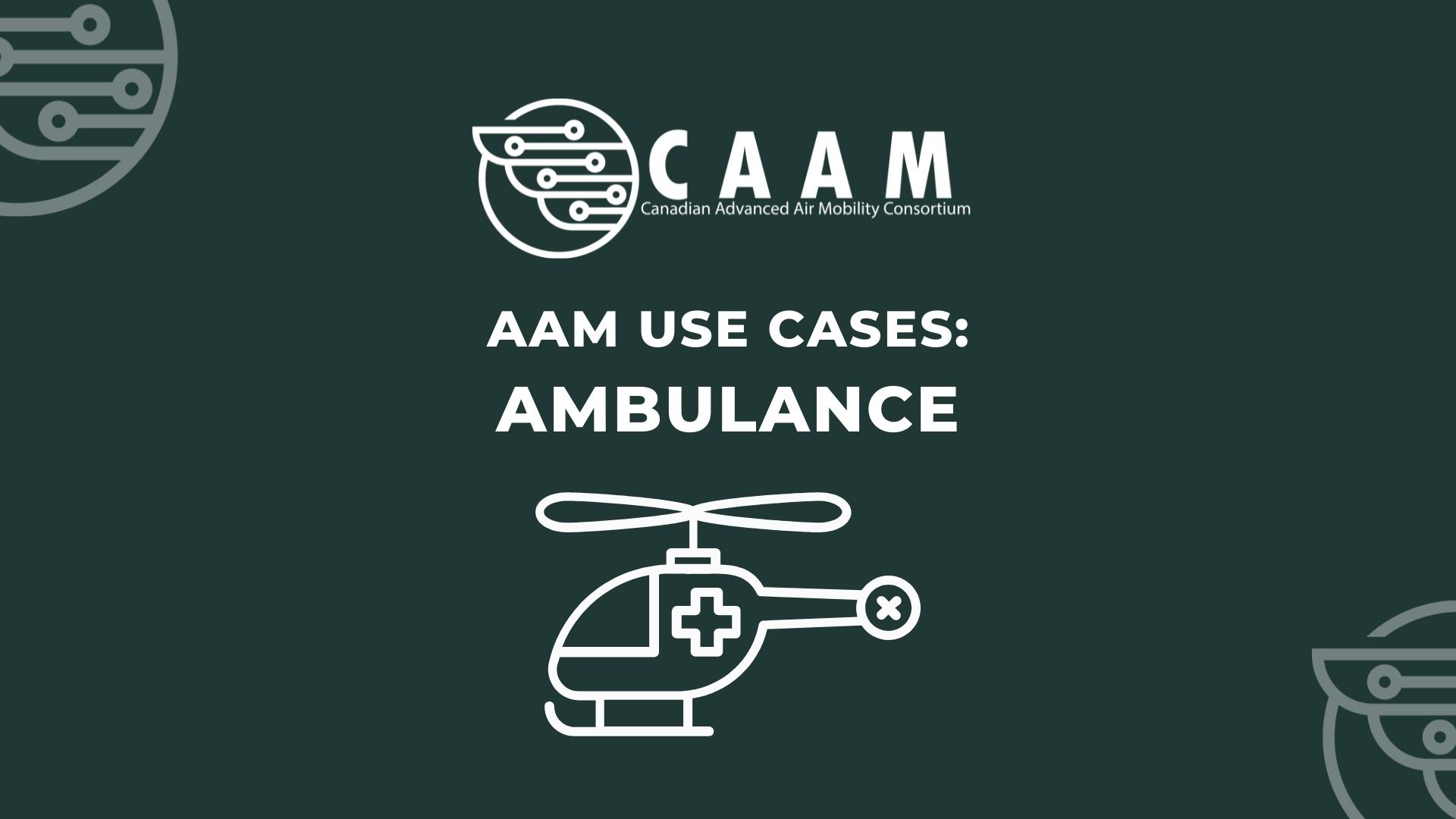 Advanced Air Mobility (AAM) is extremely important to air ambulances because AAM aircraft come in all shapes and sizes. Today, air ambulances, especially in urban centres, are restricted to helicopters—those big, noisy, pollutants aircraft. AAM aims to change that. And with time, AAM will unequivocally change that.
Helijet and BC Emergency Health Services' Air Ambulance
Helijet is one of the largest providers of air medical services in Western Canada. British Columbia Emergency Health Services' Air Ambulance contracted Helijet in 1998. Since then, the company has provided air ambulance services using its Sikorsky S76 helicopter. 
Helijet's commitment to air medical transport has continued to grow and evolve to include a base in Prince Rupert, which opened in 2011, adding another Sikorsky S76 air ambulance to the north coast of British Columbia.
But both Helijet and BC Emergency Health Services' Air Ambulance know that helicopters aren't the perfect solution even though they undeniably are instrumental and vital. Those aircraft aren't flawless because of their size, noise, and rotors. And that is a NASA fact, "Aside from carrying passengers around, larger UAVs [Uncrewed Aerial Vehicles] can accomplish different missions that take advantage of their flexibility. For instance, using a UAV as an ambulance means that it can avoid traffic and easily access locations that regular ambulances and helicopters cannot."
But it's important to note that NASA is getting a little ahead. Before thinking about using Remotely Piloted Aircraft System (RPAS) aircraft (more commonly known as drones) as air ambulances, there's the need to test crewed Vertical Take-off and Landing (VTOL) aircraft.
By exploring a little more about the "size, noise, and rotors," it's possible to note all the advantages that AAM aircraft bring to the table. As stated by NASA, smaller aircraft can fit in smaller spaces, giving first responders access to locations not easily accessible by regular ambulances and helicopters. The smaller size and the electric or hydrogen propelling systems are notably quieter than traditional helicopters, making AAM ambulances more comfortable for those inside and outside. And the smaller size and not-fossil-fuel rotors generate less wind, which can actually help treatment because less wind equals less debris and dirty flying and contaminating open wounds.
Of course, there's still a long road ahead before AAM ambulances become normal. First, AAM needs to prove that the aircraft work, are reliable and safe, then governments need to create rules and regulations, and only after all that will society start to see the first proof-of-concept and test flights. But it's definitely reassuring to know that companies are working today to build a better tomorrow.
By Giovani Izidorio Cesconetto