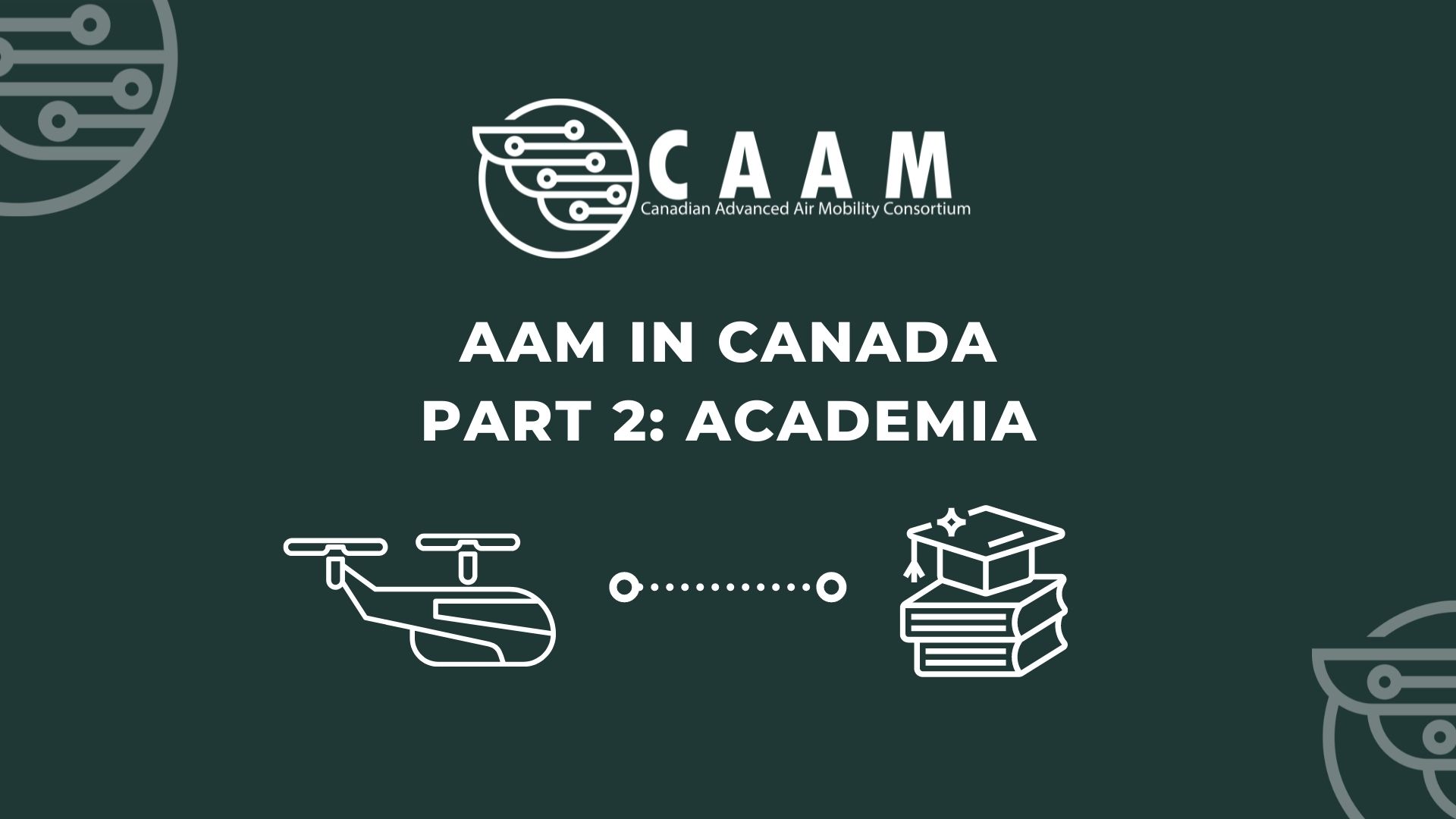 Advanced Air Mobility (AAM) is happening worldwide. It's easy to gather global information, but it's worth zooming in on Canada to see what is happening in the country. And that's what this three-part series will do. The first part focused on companies. This second part will focus on academia.
So please fasten your seatbelts and return your tray table to its full upright and locked position; we're ready to take off.
AAM in Canada: BCIT
The British Columbia Institute of Technology (BCIT) is one of British Columbia's largest post-secondary institutions. BCIT offers practical career credentials designed for the workplace, including degrees, diplomas, and certificates spanning Applied and Natural Sciences, Business and Media, Computing and Information Technology, Engineering, Health Sciences and Trades.
Established in 1964, BCIT now has five main campuses and satellite locations province-wide. BCIT's international partnerships span training, education and research initiatives in South America, Central America, East Asia and Eastern Europe. At BCIT, students learn theory and put it into practice all in one process.
BCIT already offers two diplomas focused on aircraft "Aircraft Maintenance Engineer Category 'M' (Maintenance)" and "Aircraft Maintenance Engineer Category 'E' (Electronics)." According to the institute, both programs are "designed to follow national standards and approved by Transport Canada (TC), and the Canadian Council for Aviation and Aerospace (CCAA)."
More than that, championed by Sanja Boskovic, Associate Dean: Aerospace, BCIT Aerospace Technology Campus, the programs are starting to incorporate the maintenance of AAM aircraft. It's still in the early stages, but this shows that BCIT believes in AAM and knows that once it takes flight, there'll be a need for professionals to work on all steps of the way.
CAAM takes pride in having BCIT as one of its members because of the forward-thinking mentality that unquestionably will help AAM take flight in Canada.
AAM in Canada: CAE
CAE is a high technology company at the leading edge of digital immersion, providing solutions to make the world safer. Backed by more than 70 years of industry firsts, CAE continues to reimagine the customer experience and revolutionize training and operational support solutions in civil aviation, defence and security, and healthcare.
CAE has the broadest global presence in the industry, with 160 sites and training locations in over 35 countries. Recently the company announced a partnership with Joby Aviation to develop and qualify flight simulation training devices that Joby will use to train its future pilots.
"CAE has a sterling reputation for delivering excellent simulation and training solutions," said Bonny Simi, Head of Air Operations and People for Joby. "We look forward to a world where thousands of Joby pilots fly our aircraft every day, and we couldn't ask for a better partner to help make that a reality."
"We are thrilled to partner with Joby to help bring their pioneering vision to life," said Nick Leontidis, CAE's Group President, Civil Aviation Training Solutions. "With more than 75 years of experience in the design, development, and manufacture of flight simulators, CAE brings extensive expertise to support the qualification of Joby's eVTOL fixed-base flight training device and full flight simulator with the FAA."
CAE is a valuable CAAM member because its expertise in training pilots will undoubtedly speed up the timeline of AAM in Canada.
These are two Canadian members of academia that are building and planning AAM in Canada. If you are interested in getting to know a few more CAAM members of the academia researching and educating AAM in Canada, click here.
By Giovani Izidorio Cecsonetto