Overview
May 18, 2022
9:00 am PDT – 10:30 am PDT
Register Now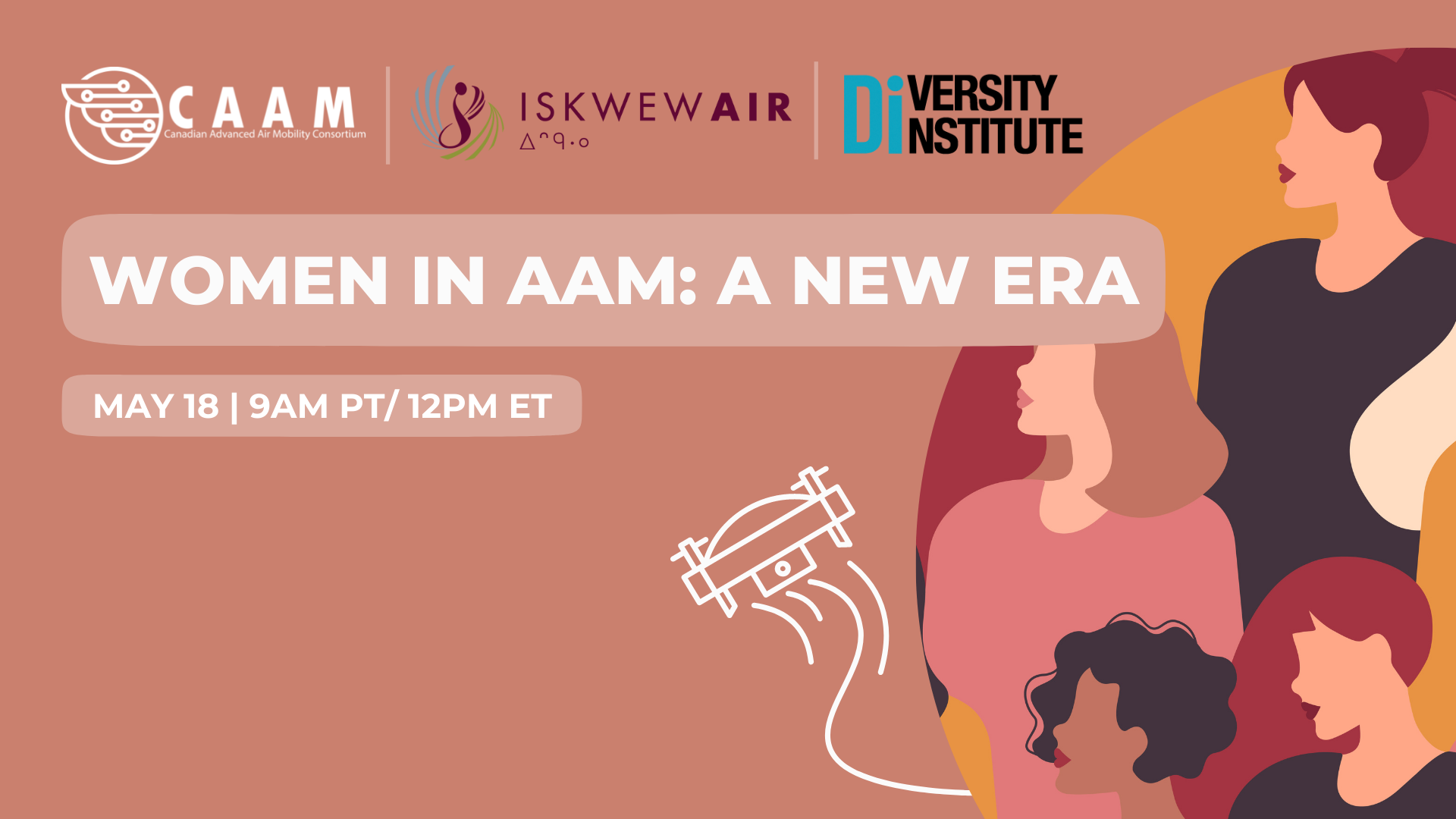 2022 is creating a new frontier for aviation and the people who build it.
Iskwew Air, Diversity Institute (Toronto Metropolitan University) and the Canadian Advanced Air Mobility Consortium (CAAM) warmly invites you to join us for a moderated dialogue about the diverse, equitable and inclusive future of this ambitious industry.
What are the challenges that have traditionally kept women from being in leadership roles in aviation?
How can we empower and encourage women into entering the AAM workforce of tomorrow?
What progress have we seen on this front to date? And what limitations?
Why does AAM need more women as part of the industry?
This event, as one part of our annual three-part series including LGBTQ2S+ in AAM and Indigenous Peoples in AAM, strives to move this conversation forward as we build this industry together. This is an online event featuring a keynote fireside chat followed by topical discussions on opportunities for the Advanced Air Mobility industry.
Agenda (PDT | EDT)
9:00 AM |12:00 PM – Welcome and Introduction
9:05 AM | 12:05 PM – Fireside Chat – Keynote and Moderator
9:30 AM | 12:30 PM – First Panel: Stories and Statistics
9:55 AM | 12:55 PM – Second Panel: Future Opportunities
10:20 AM | 1:20 PM – Closing remarks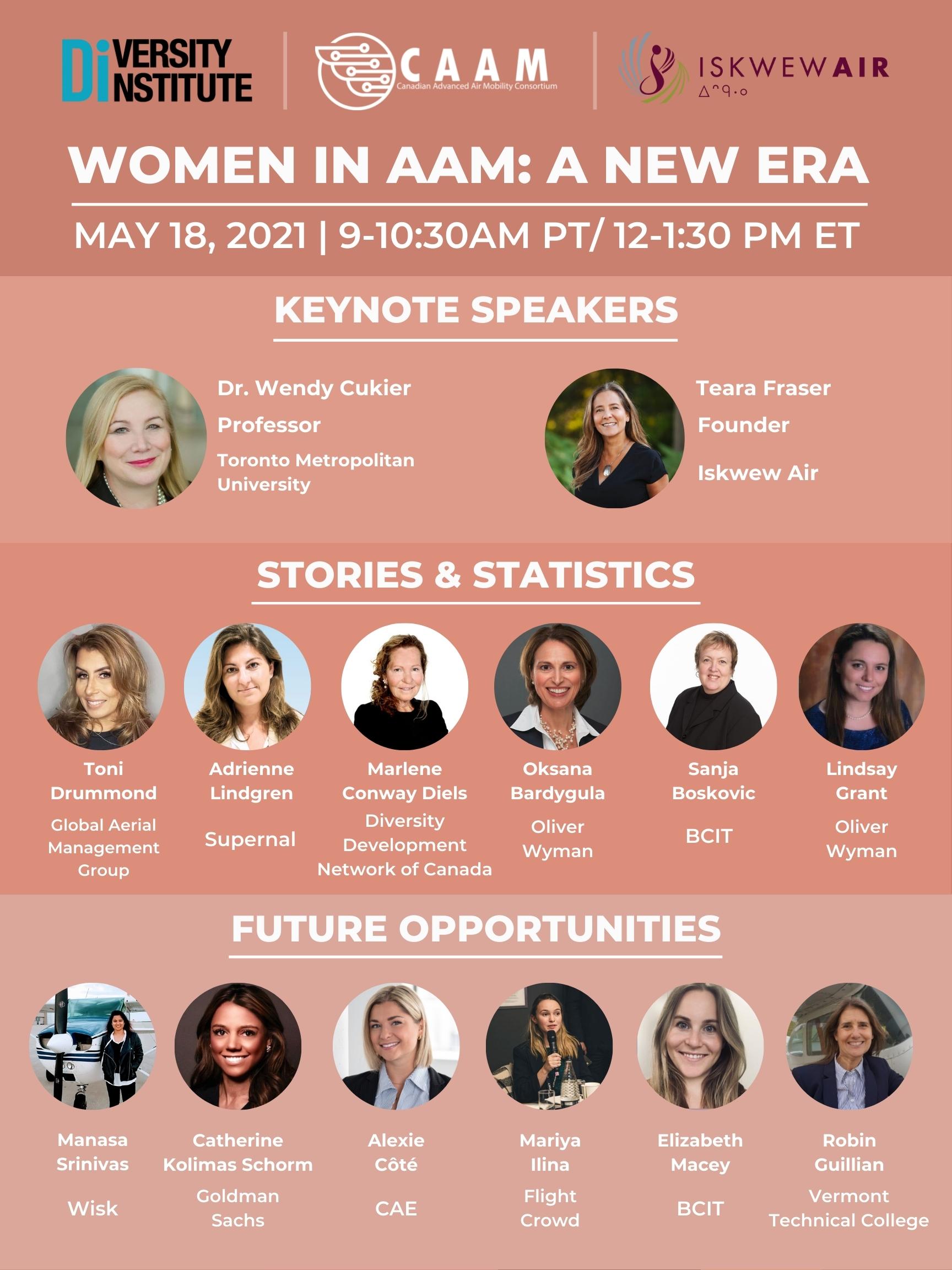 Uplift Event Sponsors: