Overview
September 20, 2022
10:00 am PDT – 11:30 am PDT
Register Now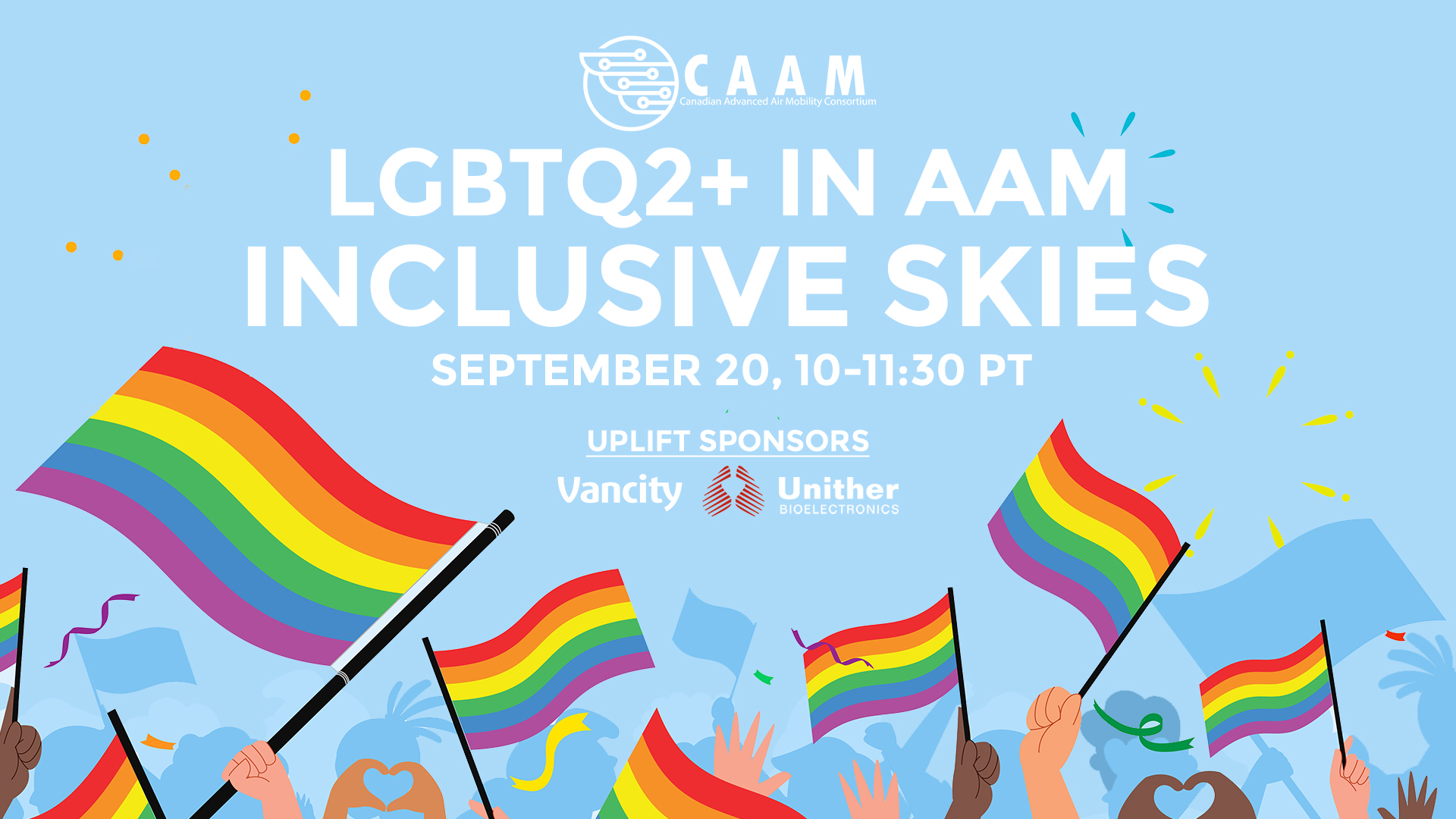 Advanced Air Mobility (AAM) is a new frontier in aviation, we want it to be better than previous industries by ensuring equal opportunities for all. And what is AAM, if not the promise of a better tomorrow?
About This Event
Being a novelty allows AAM's stakeholders to define how the industry will look in the future. More importantly, because AAM is born in a time where diversity, equity, and inclusion (DEI) is top of mind, we need to instill those values in its early days.
Operational safety is paramount to the aviation industry, but what about psychological safety?
Canadian Advanced Air Mobility Consortium (CAAM), Vancity and Unither Bioelectronics warmly invite you to join the second Uplift event of 2022, LGBTQ2+ in AAM | Inclusive Skies and explore how we can set up this new industry with diversity, inclusivity and equity in mind.
How should companies support employees internally and externally? What can we do to make sure employees are uplifted and treated like a valued part of the workplace regardless of how they identify? How can we increase education, employment and leadership opportunities for two-spirit people?
On September 20th, join us alongside speakers from WestJet, Lilium, Eve Air Mobility, Salish Social Policy Design and Practice, Diversity Development Network of Canada and Women and Drones and learn about how the future of advanced air mobility can be more diverse, equitable, and inclusive.
This event, as one part of an annual three-part series including women in AAM and Indigenous peoples, strives to move this conversation forward as we build this new industry together. This is an online event featuring a 30-minute fireside chat with the keynote speaker, followed by two 25-minute panel discussions.
Event Agenda:
Fire Side Chat: 10:00-10:30 AM PT
Gareth Lewis, WestJet

JR Hammond, CAAM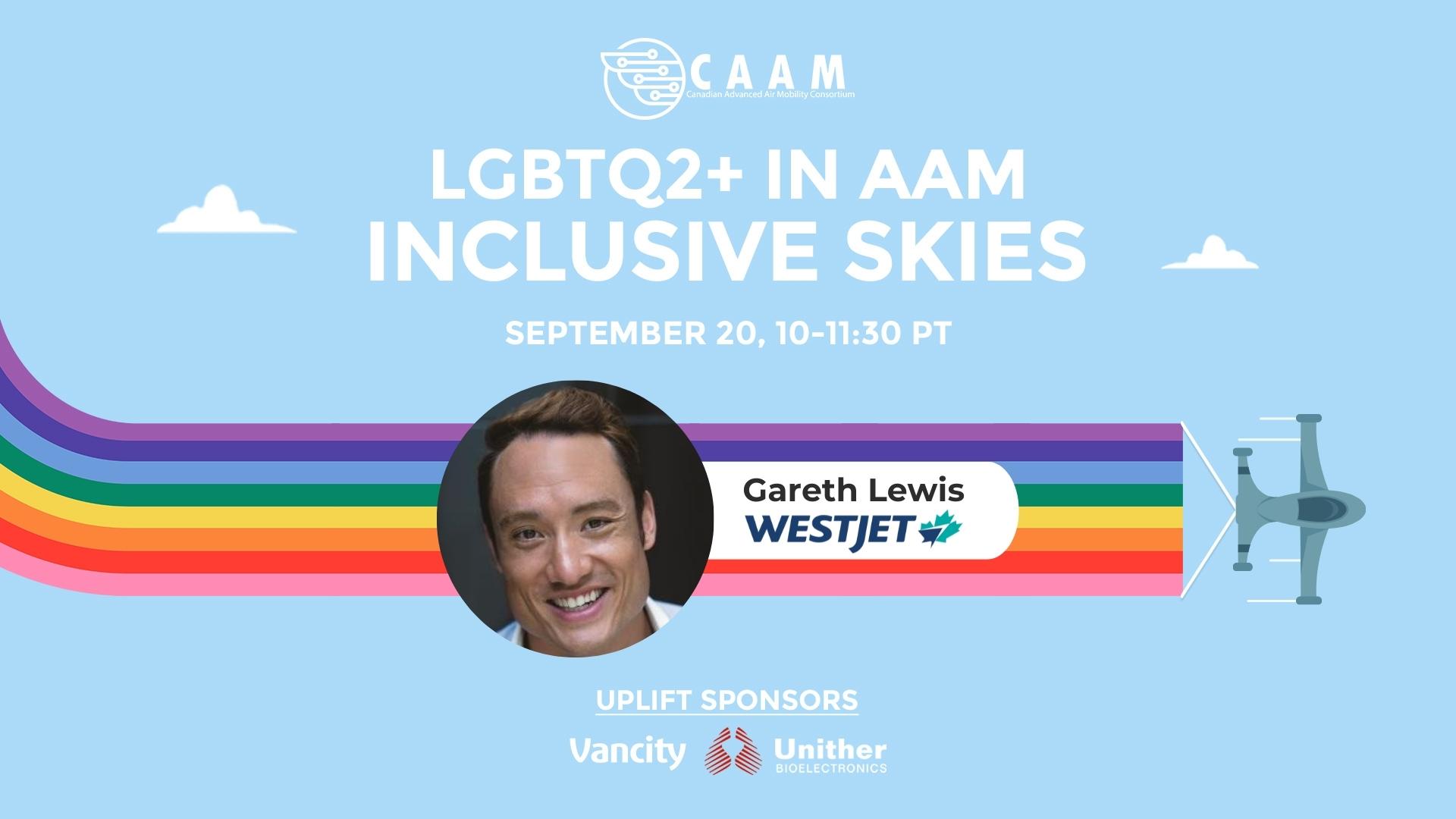 First Panel: 10:30-11:00 AM PT
Matthew Land, Eve Air Mobility

Matt Broffman, Lilium

Moderator: JR Hammond, CAAM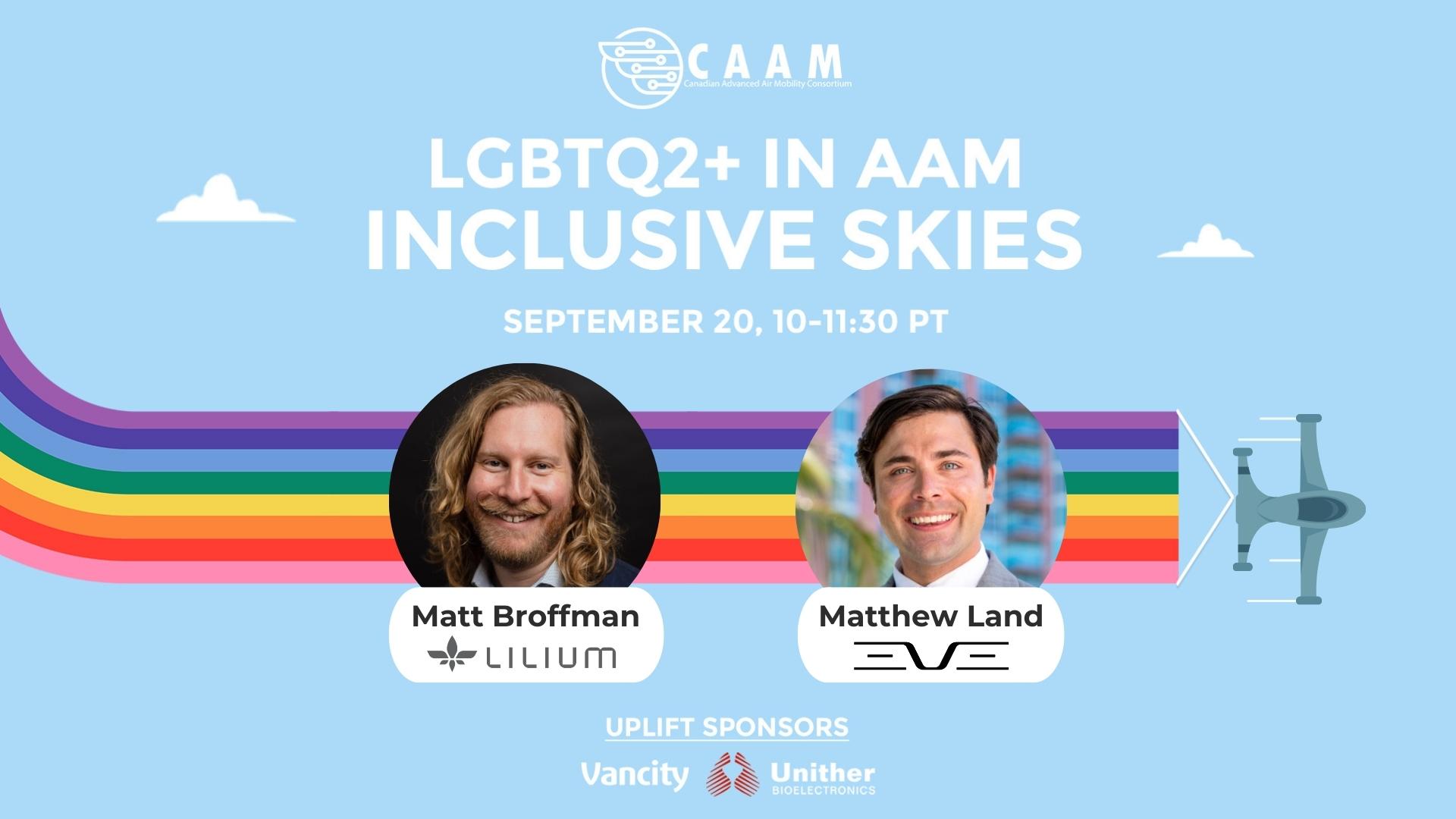 Second Panel: 11:00-11:30 AM PT
Marlene Conway Diels, DDNC

Rocky James, Salish Social Policy Design & Practice

Moderator: Kimberly Penn, Women and Drones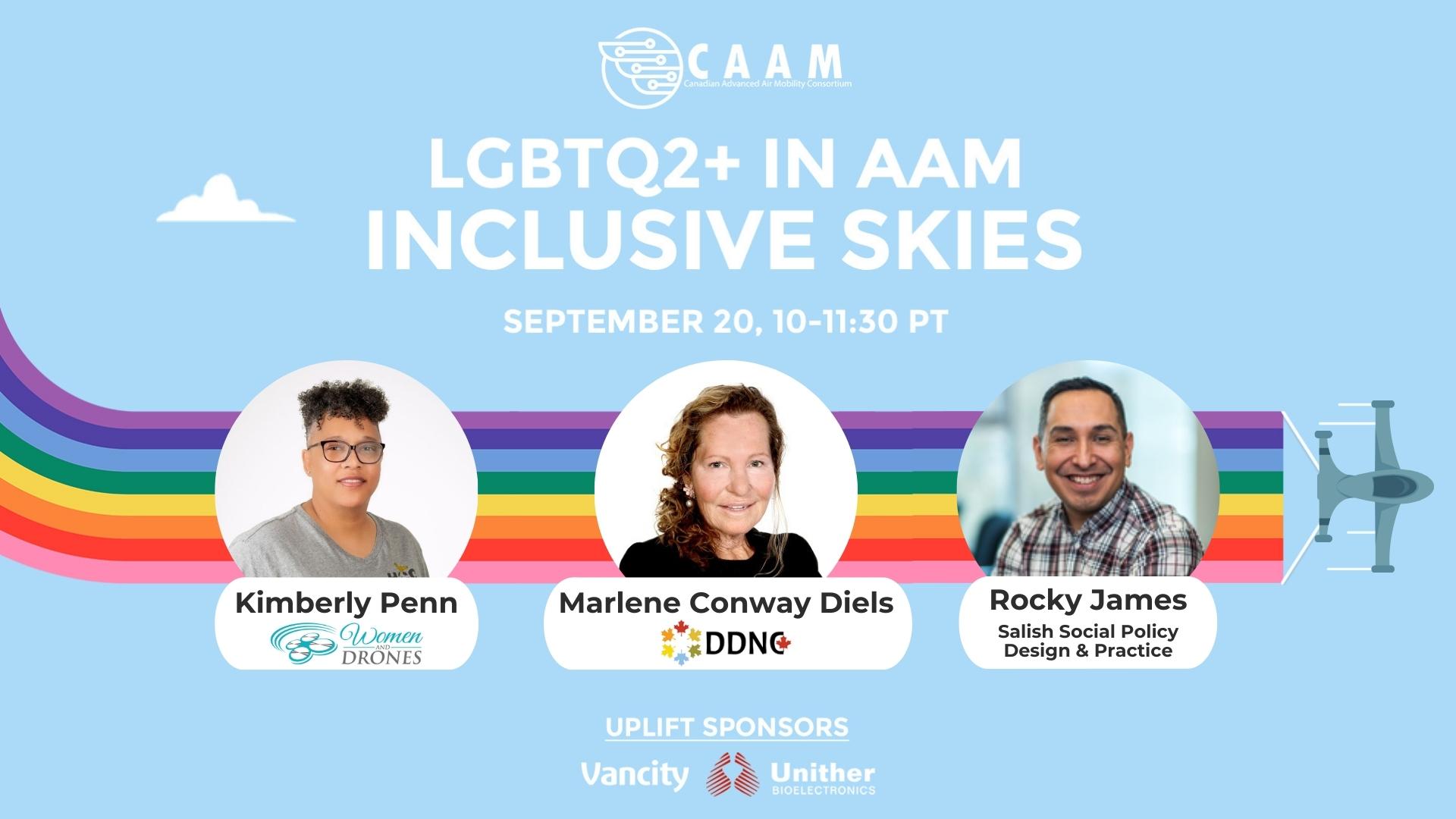 Location:
This is an online event. A Zoom webinar link will be provided to registrants closer to the event.
We hope to see you there!
Uplift Event Sponsors: