Overview
November 25, 2021
12:00 pm PDT – 1:00 pm PDT
Register Now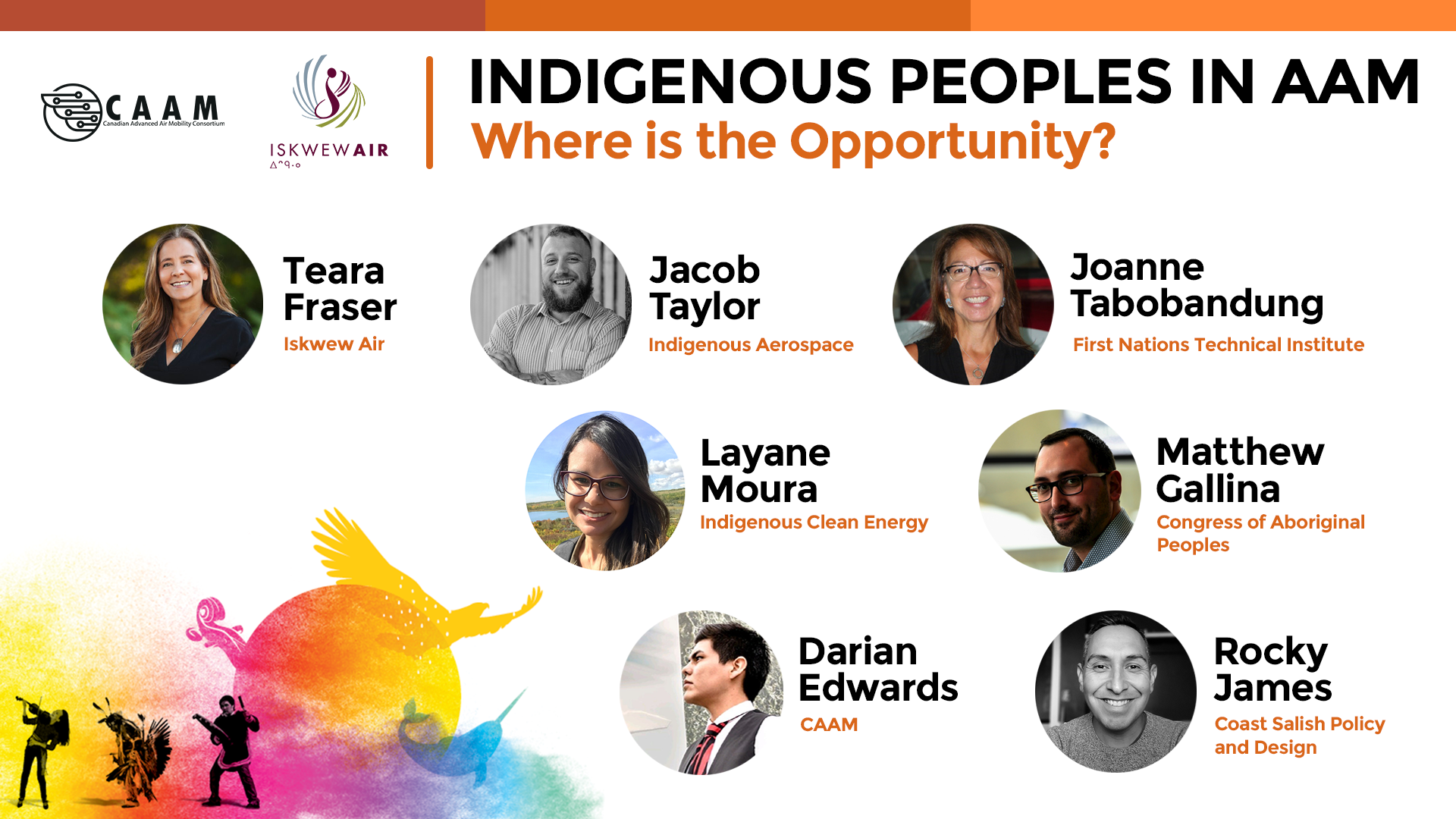 New tools arriving this decade such as Advanced Air Mobility have immense potential to make communities like yours a better place. Have we made space yet to consider the opportunities for Indigenous peoples?
About This Event
On November 25th, CAAM and Iskwew Air are proud to invite you to a conversation to explore where AAM might uplift Indigenous peoples and support all of Canada in growing this industry together safely. This conversational event cover themes related to:
Indigenous peoples and aviation: Current successes and challenges
The intersection of Indigenous worldview and AAM
Potential AAM use cases related to Indigenous Communities
Barriers to realizing AAM opportunities for all: today and tomorrow
Speakers List:
Please follow us on
Linkedin
 to receive regular updates on this event – we look forward to seeing you there!
Our ongoing work at CAAM spans across hundreds of ancestral territories of Indigenous Peoples of Canada. We recognize our duty and responsibility at CAAM to decolonization, reconciliation and equitable development of our air resources.
Location:
This is an online event. A Zoom webinar link will be provided to registrants closer to the event.