Overview
November 30, 2022
10:00 am PDT – 11:30 am PDT
Register Now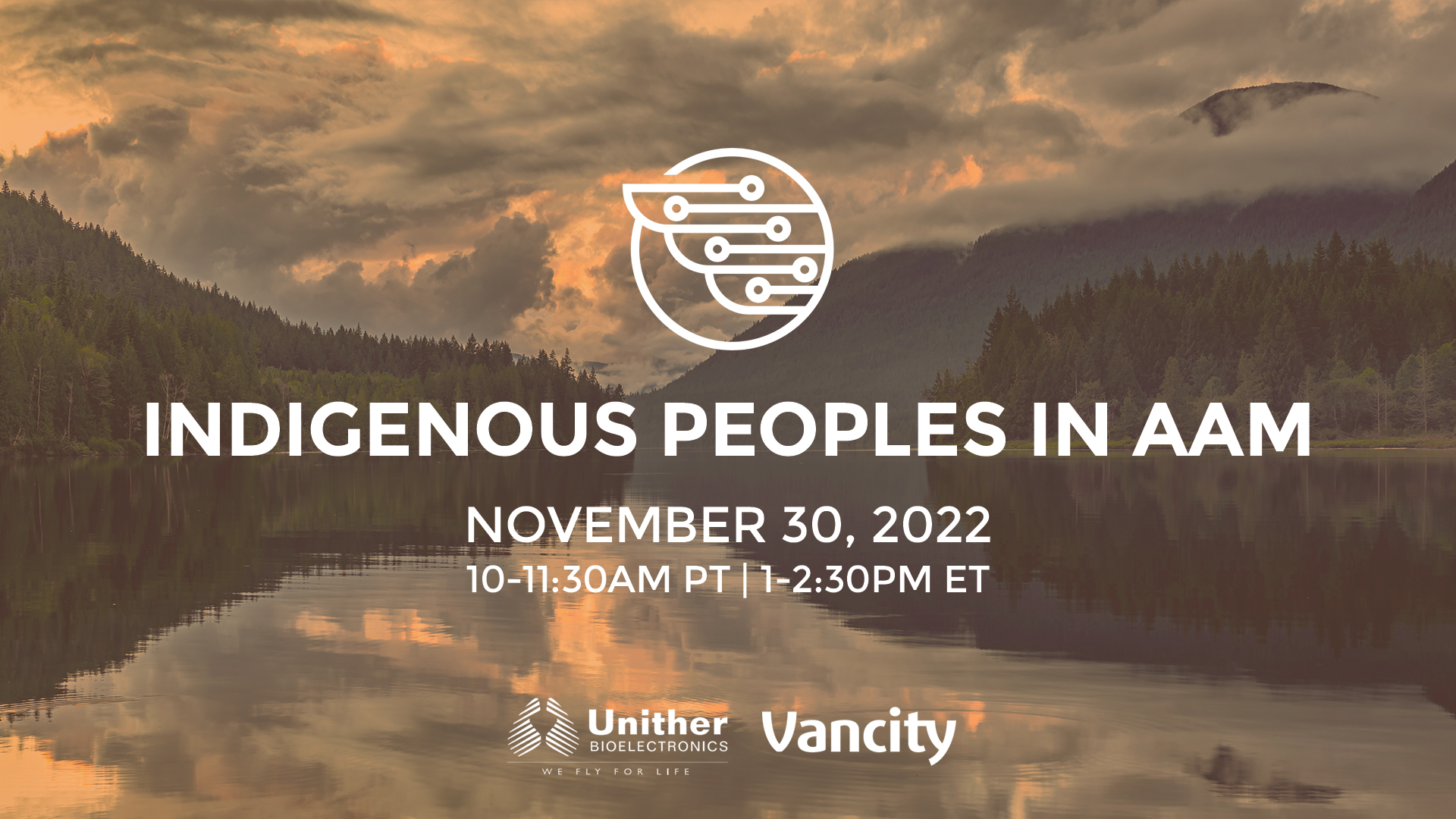 Advanced air mobility(AAM) requires diverse perspectives to create innovative ways to ensure safety while moving people and goods in new ways between places that today aren't served by traditional aviation. Indigenous voices have been excluded from important topics and when we design solutions that affect the entire population, we cannot continue excluding marginalized perspectives and inputs.
Join us on November 30th for our Indigenous Peoples in AAM Uplift event to explore how diversity, equity, and inclusion will improve the future of aviation and hear stories and perspectives from Indigenous leaders and allies.
This event brings people in a room who are working on topics that are important, who want to make a positive impact but are disengaged with traditional networks. Because the aim of this event is to amplify Indigenous voices which has been excluded from conversations, this is the right time to listen and learn.
→ How to unpack experiences and open up conversations with diverse communities
→ How to create a safer space for dialogues and conversation in large groups and organizations
→ What can you do after as an individual or larger group of people?
→ Examples from organizations and companies who have created space for these conversations to occur in their workplaces
Event agenda and speakers will be released soon – sign up for the event and follow us on Linkedin or Twitter to receive regular updates on this event – we look forward to seeing you there!
Location:
This is an online event. A Zoom webinar link will be provided to registrants closer to the event.
Our ongoing work at CAAM spans across hundreds of ancestral territories of Indigenous Peoples of Canada. We recognize our duty and responsibility at CAAM to decolonization, reconciliation and equitable development of our air resources.