Overview
December 9, 2021
9:00 am PDT – 10:00 am PDT
Register Now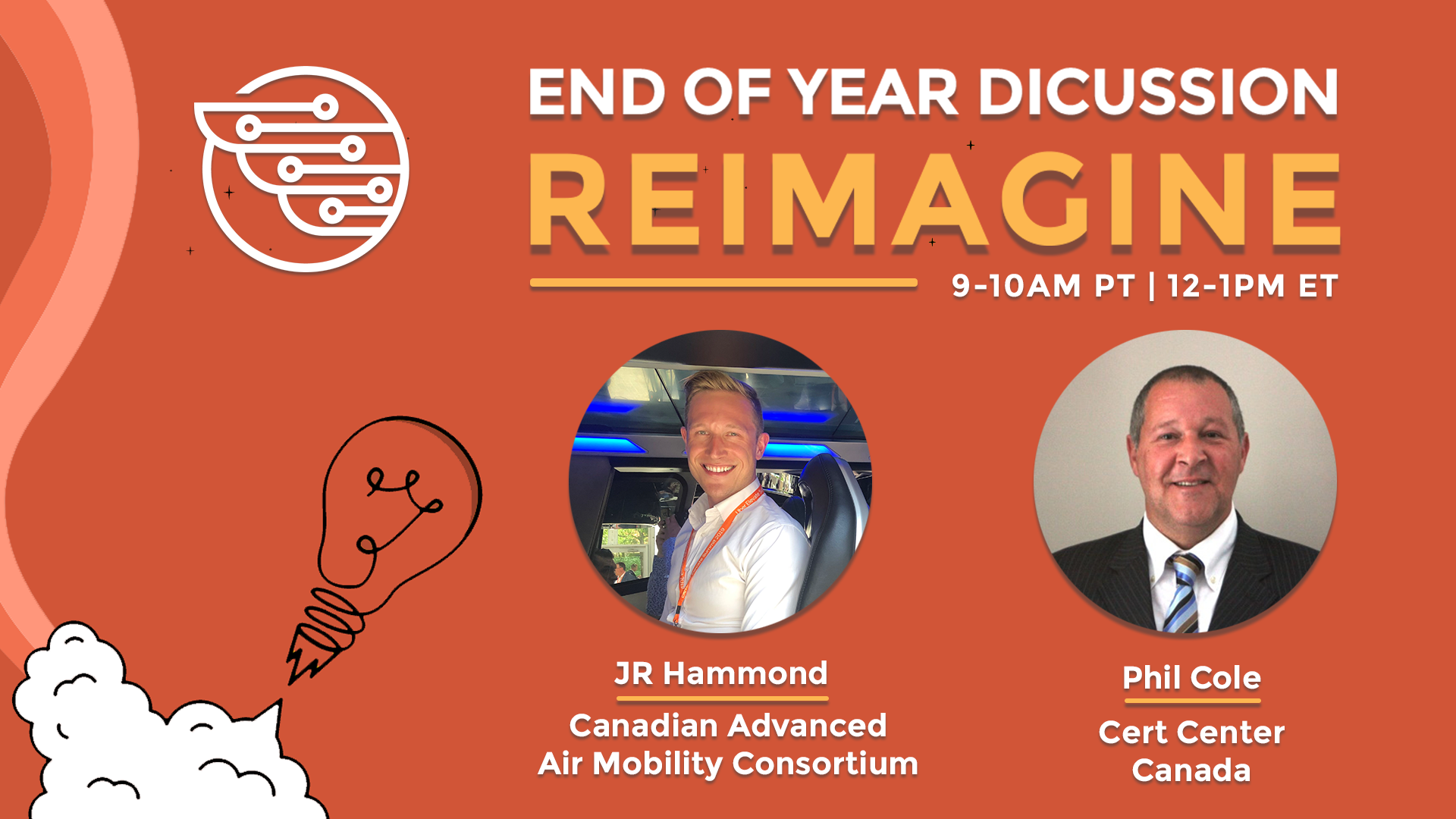 Let's use all we've learned this year to reimagine the future of sustainable aviation in 2022.
---
As we wrap up the year, we're excited to connect with each of you to share the progress we've made together towards safe, revenue generating AAM operations in Canada – and also to chart our learnings from the year and how they will pave the way for our strategy in 2022.
This final event will featuring a short presentation from our Executive Director followed by a fireside chat with industry expert Phil Cole of Marinvent. Join us to learn about the momentum we've built together this year and hear our outlook for how we'll work with you to build something even better next year. Read below for the key topics covered by JR before he speaks with Phil.
Reviewing the momentum we created together this year
Lessons and opportunities to delivering more value next year
Changes to how CAAM will work with you in 2022
We'll follow this presentation with a short discussion on what was raised in the presentation and how our past actions and future path will impact industry, government and academia in pursuit of making AAM a safe, equitable and profitable industry in the not to distant future here in Canada and beyond.
We hope to see you there!