Overview
March 30, 2022
9:00 am PDT – 10:00 am PDT
Register Now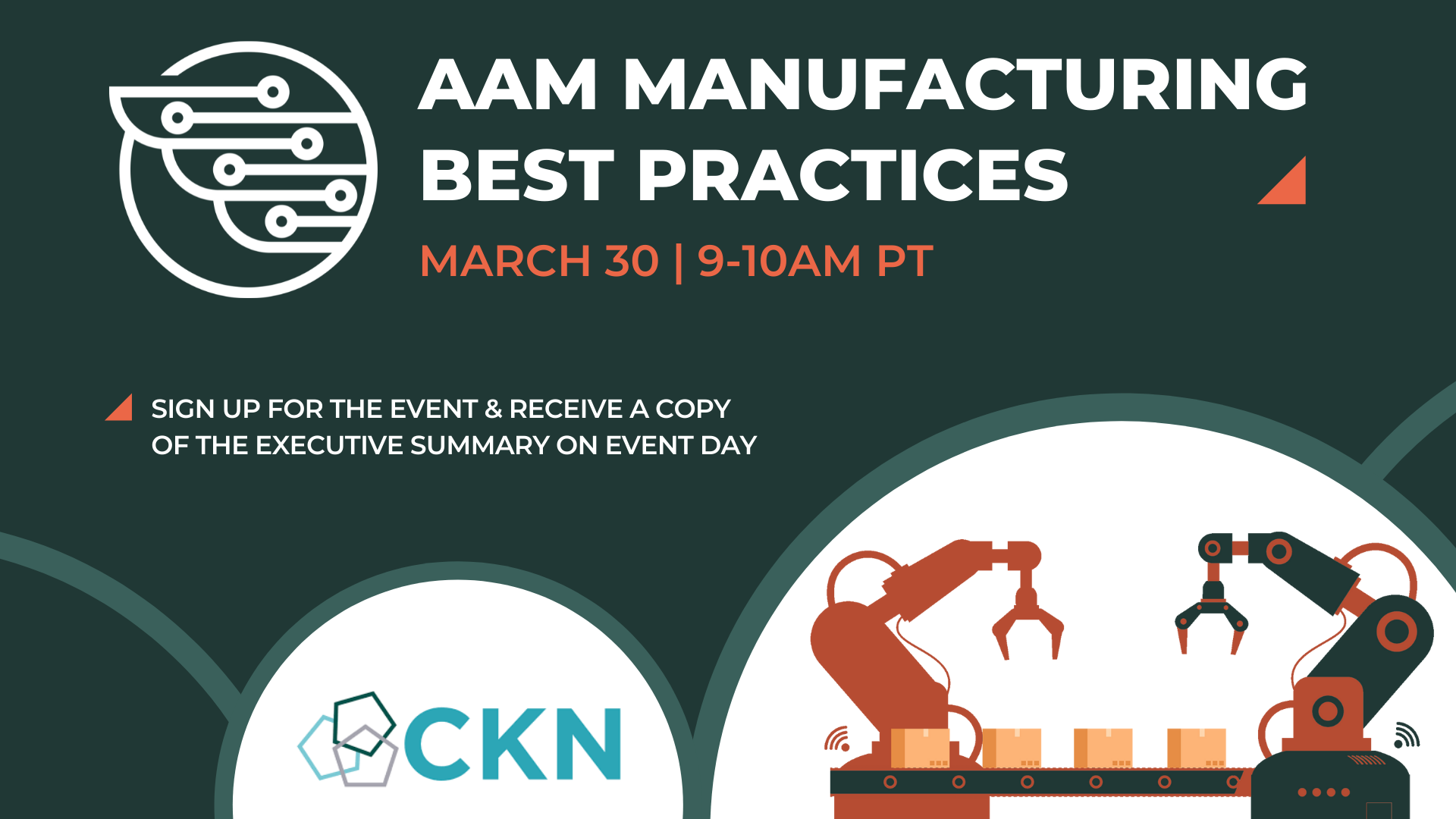 The race to enable the future of transportation is ramping up, with AAM players setting goals to certify their aircraft within the decade. How are we going to safely build and certify these future aircraft?
We've dug into this question and are excited to invite you to the release of our AAM Advanced Manufacturing Whitepaper on March 30th at 9 am PT. 
The curious mind behind this whitepaper – Dr. Anoush Poursartip, will be leading us through his findings in this event. Anoush is a professor at the University of British Columbia with deep expertise in advanced materials manufacturing research.
This whitepaper is the first of its kind and aims to provide a strategic roadmap to the challenges of AAM manufacturing such as:
What materials should companies consider to ensure design flexibility and lessen the weight of aircraft to achieve better range and performance?

Can aerospace products be manufactured at near-automotive rates and cost?

How are leaders in AAM approaching their manufacturing challenges?
This is an online event. A Zoom webinar link will be provided to registrants upon sign-up for the event. Registrants will receive a copy of the executive summary on event day, full whitepaper is available upon request [email protected].
We hope to see you there!